Download all the official new OnePlus 6 wallpapers right here
9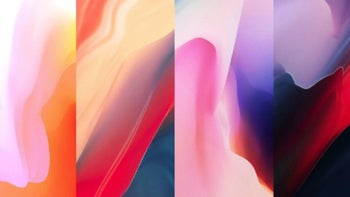 The creator behind all of the official OnePlus on-device wallpapers ever since the OnePlus 2, Hampus Olsson, has once again made his artwork available for free. Just as you might imagine, the wares tie in with yesterday's official announcement of the company's fifth-gen flagship device, the OnePlus 6, which is again graced with Olsson's aesthetic presence.
The wallpaper creator shares on his blog that OnePlus asked him to come up with clean yet artistic wallpapers that don't skimp it in the vibrancy department. Olsson also reveals that the OnePlus 6 backgrounds definitely reminisce him of the wallpapers he made for the OnePlus 2 back in 2015, yet the new ones definitely
"
The brief I got from OnePlus expressed the need for a more clean, yet artistic OnePlus approach. To clearly present the bezel-less screen, without disturbing the icons on the home screen I got to create five vibrant, clean and soft wallpapers which I hope you will enjoy using for a long time.
"
Anyways, feel free to check out low-res versions of all the wallpapers in the gallery beneath and download a 2K, 4K, or a Never Settle version of the images from the link just below.