OnePlus 5T questions answered: on updates, new features, camera and more
13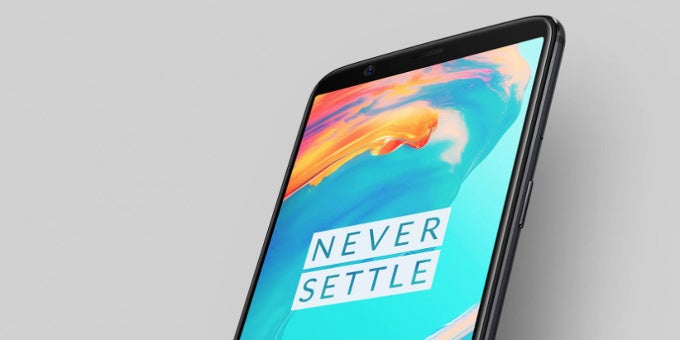 The
OnePlus 5T
, the new $500 flagship phone from OnePlus, is the company's fastest-selling and most successful product so far, and to explain all about it, OnePlus has held an AMA (ask me anything) session over on their forums.
In this session, we learn a lot of curious facts about the OnePlus 5T: its design, features, price and the reason the phone looks the way it looks.
Answering users' questions about the 5T are a group of high-ranking OnePlus execs: OnePlus co-founder Carl Pei, OnePlus 5T product manager Louis C and a few other people.
With no further ado, here are the questions they answered.
About that "T" model
Will there be a 'T' model every year? "We'll make a second T device if there's enough new technology that's useful to our users. As of now, we still haven't decided whether we have enough upgrades next year for a T device."
Why was the 5T released, even though the Team had a statement of 3T being a One-Time Thing? "Every time we consider releasing a T device, we first determine whether the technology available enables us to deliver a superior product. We believe in sharing the best technology with the world whenever possible."
On the OnePlus 5T price: "Because we sell direct to consumers, the money we save on channel costs can be reinvested into a better product, but is also what allows us to have fairer prices."
On Software Updates
For how long will OnePlus 5T receive continuous updates?
1. "Of course, your 5T will get continuous official updates for 2 years."
2. "Same as with OnePlus 3/3T." What this means is that the 5/5T will get two major Android updates: the first one is clearly Android Oreo, and the second one should be to Android P.
Will OnePlus 3/3T get Android 8.1? "Yes, later."
Will the 5 and 5T have unified device development like the 3 and 3T? "Yes."
On the camera
Why not include OIS? "Including OIS would increase the physical size of our device, which would negatively impact the design and appearance of the phone."
Will the OnePlus 5T's low-light camera requirement of 10 lux be increased because 10 lux is basically pitch black. "There are currently no plans to increase the 10 lux requirement. We still consider this the best choice for our camera."
Is there any camera update coming for OnePlus 5? "Yes, we will continue to offer new updates for the OnePlus 5 camera."
Can you extend secondary camera use to Pro mode and other camera modes: "We currently do not have plans for this yet."
On new features
When will there be a OnePlus phone with dual speakers: "When we feel it delivers enough user value (probably never)"
Does OnePlus 5T have secret waterproofing like the 5 did? "Yes, it will survive day to day situations but not showering or swimming with it."
Why no full-bezel less design on the 5T? "Due to technical limitations. Display drivers require a certain amount of physical space, which requires it to be integrated within the bezel."
Is OnePlus planning to make mid-range phones: "Maybe when we're one of the global leaders in the flagship segment. Focus is key."
Can we expect Always on display like other flagships? "We're investigating AoD, whether or not it's to be implemented, we have not decided."
Are there any plans to offer different colors for OnePlus 5T in the future? "Not something we're announcing now." (We take this is a yes :))
Will the OnePlus 5T support video output to external monitor via MHL? "No, we do not support USB video out of any kind. No, it will not be implemented."
Why aren't there external memory options for the OP5 and OP5T? "64 and 128 GB devices, that support cloud services, satisfy the needs of the vast majority of our users."
What can you tell us about the SAR values on 5T? Are the same as on OP5? "The SAR values on the OnePlus 5T are the same as the ones on the OnePlus 5."
On Face Unlock and fingerprint scanners
Will the new Face Unlock work on the OnePlus 5: "No, the OnePlus 5 would not benefit from Face Unlock as the front-placed fingerprint sensor offers a great user experience."
Does Face Unlock drain a lot of battery? "For battery impact, it does not use much. You should not see a direct drain."
How is Face Unlock different than Android's default Trusted face? "Face Unlock was calibrated for our front-facing camera, ensuring accuracy and reliability. As a result, it is much faster than Android's Trusted Face feature."
Will the fingerprint sensor support customizable gestures? Gestures like Back and Home like the ones on the 5 would be an awesome addition. "No, in the past we have experimented with customizable fingerprint gestures. But, these never resulted in an intuitive and pleasant user experience."
On Markets and Availability
Will OnePlus sell in new markets: "Not at this moment. There's still a lot to do to become better in our current markets before we enter new ones."
What about Australia? "We're putting sales for this region on hold until we're sure our Aussie fans can get the best OnePlus experience."
Is there an insurance option for the 5T in North America? "Insurance for North America is not available at the moment."
And a few fun ones...
What is the code name of 5T? "The codename is Dumpling."
Will it blend? "Depends on the blender."