OnePlus 3 extended warranty available: covers drops and screen cracks for up to 2 years
6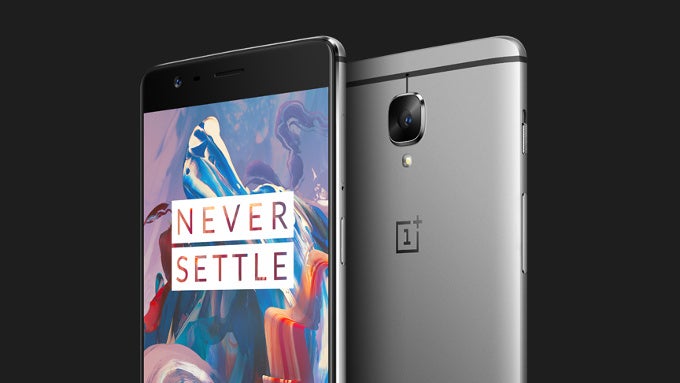 The OnePlus 3 is a great value for the money, but since it's coming from a Chinese company with basically zero physical retail presence in the United States, you might be wondering: what about warranty, service and repairs?
Good news is that the new OnePlus 3 features with a one-year warranty that covers mechanical or electrical breakdown, and you'd also be able to return the phone if it's in 'like-new' condition within 15 days after purchase.
If you are the type that has a history with breaking phones, dropping them and dealing with cracked screens, you might want to invest in OnePlus' On-Guard Plus accidental damage coverage plans.
You have three extended warranty options:
On-Guard 12 for $20 - Coverage in the event of mechanical/electrical breakdown, after the manufacturer's warranty has expired.
On-Guard Plus 18 for $65 - Accidental damage coverage (drops, spills and cracks) from day one, for a total of 18 months after the day of purchase.
On-Guard Plus 24 for $80 - Accidental damage coverage (drops, spills and cracks) from day one, for a total of 24 months after the day of purchase.
Obviously, only the two latter, 'Plus' plans cover accidental drops and those are the ones you should probably be looking to get. We'd also invest in a case, and OnePlus is offering Bamboo, Karbon, Black Apricot, Rosewood and Sandstone finishes for its cases going for $25.
Additionally, on the topic of warranty and repairs, OnePlus exec Jonathan said that typical repairs should be done in just 6 days:
"We agree that we weren't meeting the expectations of our users in the beginning. A lot of it was to due to the fact that we simply didn't anticipate the crazy demand for our first devices. Our priority over the past year has been to expand our support team and systems, not just in size but also in geography, so that we can offer speedier resolutions. We've increased our support staff by about 400% from last year and we've started offering more localised support to the European region. In addition, we're working with the same repair partners of our bigger competitors. All in all, a typical repair case should now only take 6 days."
You can add the extended warranty options when you purchase the phone in the United States and some other (but not all) markets.