One week before its latest earnings report, Wall Street is in "full panic mode" on Apple
13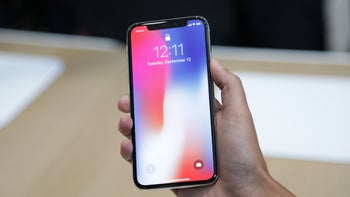 A week from today, Wall Street will be focused on Apple as the tech giant reports its fiscal second quarter 2018 earnings. The most important number, as usual, will be the number of Apple iPhone units sold. For its fiscal first quarter,
Apple sold 77.3 million handsets, falling short of the 80.2 million that Wall Street expected
. But in that report, Apple reported higher than expected average revenue per unit, which seemed to indicate that the
Apple iPhone X
was off to a strong start.
But no one is thinking that now. The tenth anniversary model made up 16% of iPhone sales during Apple's fiscal Q2, down from 20% in the previous quarter. It turns out that the
Apple iPhone 8
and
Apple iPhone 8 Plus
have been showing some momentum
as the pair combined for 44% of iPhone sales from January through March, up from the 41% they achieved during the three months ended in December.
With
some analysts proclaiming that the iPhone X is dead
, and Apple suppliers reducing their future expectations, BH Insights analyst Daniel Ives says that Wall Street is in "full panic mode" when it comes to Apple. In fact, we can even measure that panic in dollars. From Thursday's close of $177.84 to today's close of $162.94, Apple's stock has dropped $14.90 or more than 8%. With more than 5 billion shares outstanding, Apple's valuation has plunged more than $75 billion in a matter of days.
If Apple fails to report numbers on May 1st that Wall Street likes, we could the panic snowball. JP Morgan recently cut its forecast for the number of iPhone models sold by Apple in the quarter to 34 million from 40.5 million. Overall, Wall Street expects Apple to report selling 43 million handsets for its fiscal second quarter.
One technical analyst says that Apple has twice bounced off the $150 level and could be heading back there to retest that support. But Fred Hickey, editor of High Tech Strategist, says that
TSMCs lowered expectations do not bode well for Apple, the chip industry and the entire stock market
. With its disappointing report, TSMC mentioned that it sees weakness in demand for a high-end phone. Considering that Apple makes up 20% of the company's business, that phone is most likely the
iPhone X
.
source:
CNBC