T-Mobile says it has blocked one billion scam calls made to its customers
2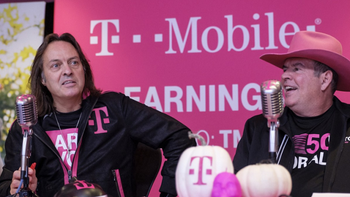 Back in March, 2017,
T-Mobile introduced a new feature called "Scam ID,"
designed to warn subscribers that an incoming call is likely to be a scam (the screen will say "Scam Likely"). In addition, members could opt in to "Scam Block," which blocks calls from certain numbers from reaching their phones, although that would be at the risk of blocking legitimate calls.
According to The Verge, there are 147 million scam calls made each and every day. Today, T-Mobile announced that it has blocked over 1 billion scam calls from reaching its customers' phones since starting Scam ID/Scam Block 18 months ago. The carrier also said that it plans on improving its system to guard against the latest trend by robocallers. This involves scammers making bogus calls from inside their targets' area code, making it more likely that the victims pick up their phones.
T-Mobile and Metro subscribers automatically are protected with Scam ID, which will warn users about a particular incoming call on their screens. Scam Block, which prevents a scam call from ever reaching a user's device, can be enabled by both T-Mobile and Metro customers by dialing #ONB# (#662#). The service can be disabled by dialing #OFB# (#632#).
T-Mobile also announced today that it will agree to follow the FCC's new call authorization standards called SHAKEN (Secure Handling of Asserted information using toKENs) and STIR (Secure Telephony Identity Revisited). These new standards will allow carriers to verify that the person making a call is the actual person using the phone number listed on an incoming call. This way the wireless provider can prevent subscribers from receiving calls from stolen phone numbers.
The
Google Pixel 3
and
Pixel 3 XL
both
have a feature called Call Screen
that alerts a user to an incoming call from an unknown number, and asks if he/she want the call screened. If the user replies in the affirmative, Google Assistant screens the call, allowing the user to read what is going on through a real-time transcript. The user can join the call at any time. This feature will soon be made available to the Pixel and Pixel 2 models.
Recommended Stories