Oh, the irony: Nintendo earning much less from Pokemon Go than Apple or Google
9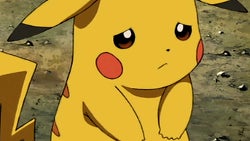 After the release of
Pokemon Go
last week, Nintendo's shares
tacked on about $7 billion
in market cap, but it could actually be Apple's App Store and Google Play that will be making more money from the viral hit than Nintendo itself. You see, the nostalgia-driven watershed moment for augmented reality called Pokemon Go is not a sole proprietorship of Nintendo.
Actually, Nintendo just entered into a $30 million partnership with Niantic and the Pokemon Company to create the game. Niantic used to be owned by Google, and its crown jewel in augmented reality so far has been the excellent, but niche
Ingress
title, which took the fusion of game and real life to the next level by utilizing the power of Google Maps. Niantic was spun off when Google did its restructuring that turned it into
Alphabet
, and continued the collaboration with Nintendo, while the Pokemon Company is just a venture created to manage the licensing of the Pokemon characters, of which Nintendo owns a third.
Apple and Google, on the other hand, collect a third of the sales that happen on their application stores, so each time you buy PokeBalls and other Go paraphernalia to level up, they earn a chunk of change, too. In fact, analysts estimate that out of $100 spent on Pokemon Go in-app purchases, the Silicon Valley giants take their respective 30%, then 30% go to the game developer Niantic, another 30% will go to the Pokemon franchise, and about 10% are left for Nintendo.
That's still a significant amount that goes into Nintendo's coffers from the $4-$5 million daily revenue from the game, but not enough to justify the huge shift in market cap, at least for now. The soaring share price, however, could just be due to the fact that investors feel Nintendo is back, and are betting that
other brilliant ideas
will arise from there in the future. If it was all about current profits in investing, Amazon wouldn't have such an exorbitant market cap to begin with.