Nintendo could be releasing hardware controllers for smartphones and tablets in the future
6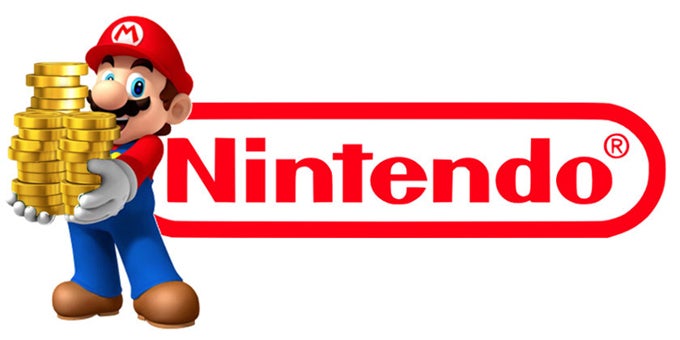 During Nintendo's annual general meeting at the end of last month, it was revealed that the company is mulling over the possibility of releasing peripherals for smartphones. According to a report by Polygon, Nintendo executive Shinya Takahashi has brought up the idea as a response to a shareholder during the annual meeting.
Q4: …I think many people would like to play Nintendo's action games as smart device applications. But smart devices use touch panels, which may not be suited to action games. Does Nintendo have any plans to launch a physical controller and invest in new titles of quality action games?
And Mr. Takahashi's response to the question:
Physical controllers for smart device applications are available in the market and it is possible that we may also develop something new by ourselves. On the other hand, I believe Nintendo's way of thinking is to look at whether action games are really not impossible (without a physical controller for smart device applications) to create and how we can make it happen to create such a game. I think we will make applications, and not just action games, in consideration of what best embodies "Nintendo-like" applications, including applications for everyone from children to seniors.
What seemed impossible just a few years back – Nintendo releasing software for Android and iOS – has now become a reality with
Miitomo
and
Pokemon GO
. Mr. Takahashi's statement could just be a passing remark, but it could also be a hint at what's to come.
Having said that, we'd like you to imagine a scenario, which, although nothing more than conjecture at this point, doesn't seem all that unlikely in the grand scheme of things, especially in the light of recent developments. Despite the huge success of the 3DS, the future of dedicated handheld consoles is uncertain and Nintendo knows this. Less and less people are willing to shell out the extra cash for a portable console and instead stick to their smartphones and tablets for some gaming on the cheap. So, what Nintendo could do instead, is tturn smartphones into portable consoles by bringing its own controller to the table. It won't be the first to do this – there are many Bluetooth controllers available for both Android and iOS – but should Nintendo go down this road, its games would most likely be playable
only
with its proprietary controller.
Knowing Nintendo, it would most likely introduce some unique features to the peripheral (which will inevitably be labeled as gimmicks by most "hardcore" gamers) so as to justify this limitation and voila – a platform on top of an already existing platform, backed by one of the biggest names in the video game industry. It would be stupid to assume that Nintendo will completely abandon its portable console business in favor of smartphones, but we might at least see some beloved old games released for mobile not so far down the line.