Official Motorola Droid X2 specs leaked
21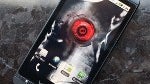 Official specs for the Motorola DROID X2 (pronounced X squared) have been leaked basically confirming that a launch of the device is imminent. As we recently
reported
, the handset was supposed to be one of three phones to be launched by Verizon on Thursday although with no official word from the carrier, that date is looking less likely with every day of silence by Big Red.
As far as the Motorola DROID X2 is concerned, it will be powered by a 1GHz dual-core Tegra 2 processor and will apparently be Verizon's first dual-core handset. It is not an LTE enabled phone which means that the honor of being the carrier's first 4G supported dual-core phone will go to the Motorola DROID Bionic.
The Motorola DROID X2 keeps the same sized 4.3 inch display and resolution has been increased to qHD (540 x 960). The RAM/ROM duo matches the original handset at 512MB/8GB and the camera remains at 8MP with video capture at 720p although the Tegra 2 allows for 1080p playback using HDMI at 26-30 fps. Wi-Fi now supports 802.11a as opposed to the 802.11b on the first-gen model. Android 2.2 is listed as the OS on the spec sheet although there is some hope that we could see Gingerbread on board out of the box.
Thanks, Philip!
source:
Pocketnow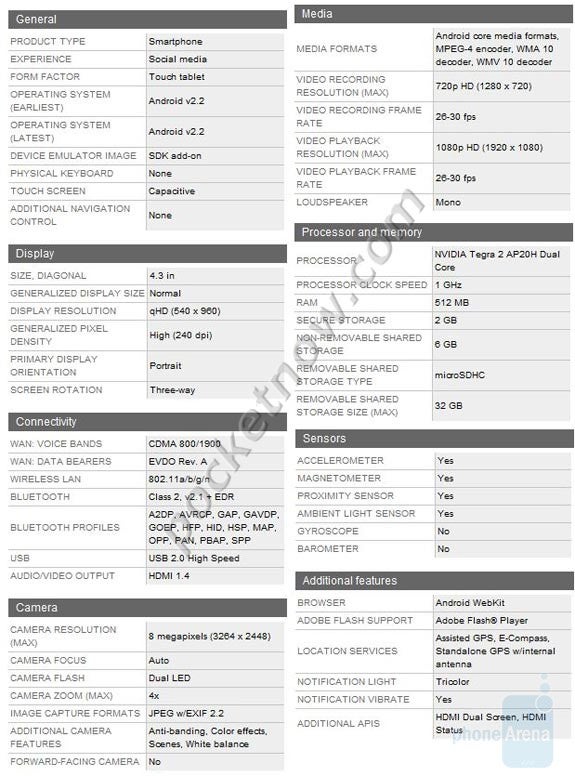 An official spec sheet for the Motorola DROID X2 has been leaked