Lenovo signs non-disclosure agreement in advance of BlackBerry bid; what are Lenovo's intentions?
17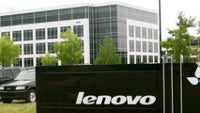 Chinese manufacturer Lenovo, whose executives
made off-the-cuff comments earlier this year about taking over BlackBerry
, has signed a non-disclosure agreement in advance of a bid that the company is allegedly making for the troubled Canadian OEM. Not that Lenovo will ever get to purchase BlackBerry. Considering that there are
some fears about Chinese government involvement in tech companies
like ZTE and Huawei, Lenovo could easily be painted with the same brush.
So knowing how difficult it would be to gain the regulatory approval to purchase BlackBerry, why go through the motions if you're Lenovo? For that answer, you have to consider that last decade, the Chinese hacked its way into another Candian company called Nortel. Formerly Northern Telecom, the company burnt out thanks to the Chinese. John Tkacik, who is retired after working on China intelligence analysis for the State Department, said that Chinese hackers were able to get inside Nortel's computers which allowed Chinese tech firms to under bid Nortel on projects, and that eventually led to Nortel's bankruptcy.
It is thought that perhaps Lenovo's plan is to take down BlackBerry in a similar fashion. Thanks to the signed NDA, under the guise of a possible takeover bid, a Chinese company is getting a look at BlackBerry's books. No need to hack the computers this time. But this doesn't mean that BlackBerry isn't protected. Lenovo's equipment is banned on classified networks in Canada, the U.S., as well as in Britain, Australia, and New Zealand. And The Investment Canada Act allows the Canadian government to nix a foreign company's purchase of a Canadian firm.
Consider that of the 620,000 mobile devices owned by the U.S. Defense Department, 470,000 say BlackBerry on them. Federal and State employees own more than 1,000,000 BlackBerry phones and
that includes the President
, who at one time was said to be addicted to his BlackBerry handset. It really doesn't seem to make any sense for Lenovo to make a bid for something that it can't buy. But it does make sense if what they have in mind is to get access to BlackBerry's books and some how disrupt the company and bring it down from within.
source:
Forbes