Poll: Lenovo acquires Motorola. Are you excited about what the duo can bring to the market?
39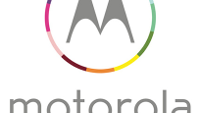 Lenovo's $2.91 billion acquisition of Motorola Mobility's hardware department
has now been officially confirmed by both Google's and Lenovo's CEOs, meaning that it's likely just a matter of time until the Chinese giant takes over the reins of one of the pioneers of the mobile phone. This deal certainly made us and many in the tech world uncomfortable for several reasons, not least of which the fact that we were caught with our guard off. This is despite the fact that we were pretty much positive that Google's main goal with the acquisition of Motorola in the first place had to do with the company's standards-essential patent portfolio, and we obviously also knew that Google's daughter company was underperforming.
Regardless of
the rationality of the deal
, we can't deny that Motorola has held something of a symbol status, even though sales have been slow. This, essentially, severs one of the last direct ties that the US has to the smartphone industry, and that'll obviously not bode well with some. That said, Lenovo isn't just your typical Chinese corporation, and if we had to pick from any one such, we'd likely arrive to the same arrangement. This is because Lenovo has, in the past, successfully managed another high-profile acquisition with IBM's ThinkPad division, and instead of gulping up the essentials and spitting out the rest, the Beijing-based company actually kept marketing its products under the ThinkPad moniker. In a single stroke of its checkbook, Lenovo had bought itself a shortcut to the unbreachable western markets, and a ticket to the top of PC sales worldwide. According to Google and Lenovo, this kind of thinking is behind this deal, too -- Motorola is to keep its brand identity, and that very same status symbol is exactly what Lenovo is after. At least for now, it does seem like Lenovo will be using Motorola to spearhead its attack on the US market and Europe, so the struggling company may actually become the crown jewel in Lenovo's smartphone portfolio. With Lenovo's massive manufacturing and distribution muscle, Motorola may just thrive.
But what about you? Are you looking forward to what may be a new major player in the Android ecosystem in the making? Or do you think Motorola was better off with Google, as undedicated as it admits to have been?
Recommended Stories