Now you can video chat with a Google expert before buying a Nexus phone or tablet
9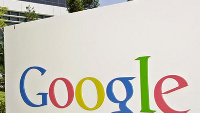 If you're thinking about buying an Android phone but have questions about the device you want, you can now use a new service called
Google Device Experts
. Employing the Helpouts video platform used to provide directions on cooking or other services via live video, Google experts can help answer your questions about Nexus smartphones, tablets and Chromebooks.
While these experts will help answer your questions relating to the purchase of a new device, they will not answer questions pertaining to tech support at this time. Google has been testing this since November and a spokesman says "
We're in a limited trial of an experimental support feature and gathering feedback, so we aren't ready to share full plans yet
."
Google's service is free and is available between 9am to 9pm EST. To get there, go to the online Google Play Store, head to the Devices category and select help in the upper right corner. Once you show a desire to purchase a device, you are asked if you want to make a video call to have your questions answered.
It will be interesting to see if Google adds tech support which would make this similar to the Mayday real time video support available on the
Amazon Kindle Fire HDX
,
Amazon Kindle Fire HDX 8.9
,
Amazon Fire HDX 8.9
, and the
Amazon Fire Phone
.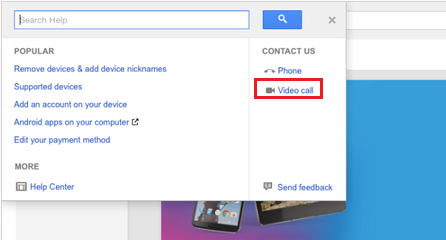 Google Device Experts will answer your questions about Google-related hardware via a video chat
source:
TechCrunch