Now it's Apple's turn to discuss security; privacy website is updated
17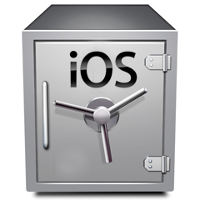 With the "P" word and the "S" word bandied all about since
BlackBerry CEO John Chen confirmed the upcoming BlackBerry Priv
(the words are privacy and security, respectively), Apple has decided to update its privacy website, explaining how it keeps data from getting into the wrong hands with certain applications. For example, with Apple Pay, your actual credit card numbers are not stored on your iPhone, nor are they stored on Apple's servers. Instead, a unique
Device Account Number
is created, and encrypted. Apple has no access to that number, and when used with a dynamic security code at a store, it enables you to pay for the transaction without revealing your credit card number.
Mobile Safari prevents suspicious websites from loading, and if one does come up, sandboxing keeps it confined to a single tab. Content stored on iCloud is encrypted. If a third-party vendor is used to store your data, Apple encrypts it and never releases the keys. Traffic between any email app and iCloud mail servers is encrypted.
Apple says that to help Siri and dictation understand the way you talk, certain information like your name, address and songs in your music library, is sent to Apple servers using "encrypted protocols." The info is not connected to your Apple ID, but with a random identifier that is connected to your iPhone. Your current location is sent to Siri if you have location services turned on. This is done to help the virtual voice-activated personal assistant respond more accurately to an inquiry.
In some situations, a user's location and the address of an event are stored on Apple's servers so that Siri can make accurate recommendations as to when users need to leave to arrive somewhere on time. Traffic conditions need to be considered, making it important that the virtual assistant knows where you are, and where you are going. When information is sent from Siri to a server, your identity is protected using
anonymized rotating identifiers
. This prevents locations and searches from being connected back to a specific user.
Apple even takes a shot at Google. When talking about Apple Maps, Apple notes that other companies try to build a profile showing everywhere you've been so that they can target you for ads. "
Since our business doesn't depend on advertising, we have no interest in doing this
," the company says.
If you're curious about what information Apple does or doesn't use, and how your personal information is protected on iOS, click on the sourcelink.
source:
Apple
via
CNET