Note 9 won't have in-display finger scanner, but the Galaxy S10 might
30
Well, it was too good to be true. The in-display finger scanner of the
Galaxy Note 9
, that is, as rumors that Samsung won't be ready to produce those in mass quantities for the S9, but
may be for the Note 9
, are quickly getting deflated.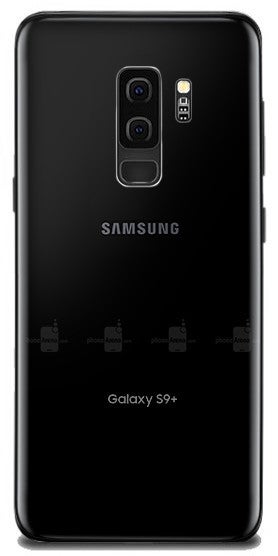 The Note 9's finger scanner could still look like this
Korean media is reporting today that the Note 9 will come with the good ol' rear-mounted finger scanner, probably just the one you are
seeing on the latest Galaxy S9 renders
. Yes, it is apparently still working with a variety of suppliers, as well as the
technology's creators from Synaptics
, to introduce a fingerprint reader embedded in the display itself, but the setup will be mastered next year at the earliest.
It turns out that, while there is already a phone with in-display scanner, the
Vivo X20 Plus UD
, and it does come with OLED display, Samsung's efforts in the field had to deal with its current curved Infinity Display design, which has been challenging, to say the least. If an optical reader of this type was embedded under the display, it had issues with the OLED display's semi-transparency, and hence reliability. A more orthodox capacitive type reader, on the other side, could be made relatively transparent, but has to be mounted on top of the display, which presented issues with durability.
Finally, an ultrasonic finger scanner could be the Holy Grail of the in-display types, but that technology is still in its nascence to land in the Note 9, which will enter mass production in June, tip insiders. By nascence we mean that it's still very expensive, challenging to produce in mass quantities, and is slower than a rear-mounted scanner would be. Still, there is some progress, it seems, as Samsung has limited its large amount of initial in-display finger scanner suppliers to just a few, and is devoted to working with them on R&D efforts.
"
There are advantages and disadvantages of both optical and capacitive or ultrasonic types, so I do not think there is any technology that can be commercialized right now
," tipped one industry insider. "
Next year, Samsung Electronics I think will succeed to mount it
."