Not so fast: Time Warner Cable still in running to buy Hulu
4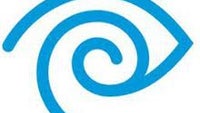 Friday evening, we told you that the three owners of video streaming service
Hulu had called off the auction to sell the company
. Instead, Disney, Comcast and 21st Century Fox had decided on
injecting $750 million
in a recapitalization of the company. By the time the clock ticked ahead to Saturday morning, another curve ball was thrown by the owners of Hulu and now Time Warner Cable is said to still be in the running to purchase the company.
Those with knowledge of the events going on behind the scene say that a deal could be reached in the
next two weeks
. Other firms that were previously involved in the bidding included DirecTV and AT&T. With
the latter making a play tonight for LEAP Wireless
, the giant telecom company would not be seen as a player for Hulu.
After Hulu decided to stop the auction, Time Warner had sought to pick up 25% of Hulu in a recapitalization that would involve the three current owners of the service. Instead, the cable operator wants to buy the entire company and expand its distribution. Hulu offers streamed television shows on its website or mobile app. One service offers a limited library of shows for free, supported by advertising. Hulu Plus has a larger library of shows,and does not show ads. This service costs $7.99 monthly and currently has over 4 million subscribers.
source:
Bloomberg