Hulu backs off from sale; owners to inject $750 million into the company
6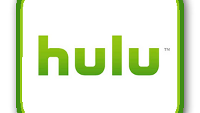 The three companies that own video streaming site Hulu, have just announced on Friday that they have decided
not to sell
the company. Disney, Comcast and 21st Century Fox have decided to make a capital injection of $750 million into the business instead. Hulu offers a free, ad-supported service while Hulu Plus gives viewers a subscription based premium service with more shows to view. After more than doubling its subscriber list in 2012, Hulu Plus now has over 4 million members paying $7.99 a month.
Differences in opinion between the three owners led to putting Hulu up for sale. Disney was believed to favor the free ad-supported approach while 21st Century Fox wanted to focus on generating more subscriptions. Apparently, whatever differences there were between Hulu's owners have been patched up. Bids were believed to exceed $1 billion for Hulu and Hulu Plus.
There is some speculation that two of the companies that were left in the final round of bidding for the company, DirecTV and Time Warner Cable, will be part of the recapitalization of Hulu by agreeing to new distribution deals that would expand Hulu's reach.
source:
AllThingsD