Nokia will make its Windows Phone apps available on other devices running the platform
8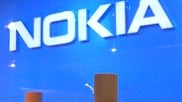 Nowadays, it is quite common for smartphone manufacturers to develop and promote applications
tailored exclusively for their own devices
. Seems logical, doesn't it? After all, every smartphone maker is trying to win the loyalty of the ones who use their devices by any means possible, providing quality software being one of them.
Nokia, however, is intending to take a different approach when it comes to its Windows Phone apps. In an effort to contribute to the ecosystem and improve the overall user experience, Nokia is going to make its Windows Phone applications
available to other devices
that have Microsoft's platform running on them. Fortunately, we are not dealing with a rumor here as the news comes straight from Marco Argenti, senior VP of Developer and Marketplace at Nokia, who shared it during a recent interview.
There will be exceptions
, however, as applications, which will be deeply integrated into the platform, might prove pretty tricky to run on a Windows Phone device made by HTC, Samsung, or LG, for example, and will therefore not be available. Nokia's mapping software will most probably be on the list as well – having a market-leading mapping app running on its WP handsets will most probably be among the heavily prioritized by Nokia goals.
In the meantime, the
Windows Phone Marketplace
has reached another milestone and now has over 25,000 apps in its catalog. It seems like developers are paying more and more attention to the platform now that Nokia is ready to adopt it.
source:
Pocket-lint