Nokia staging an epic comeback at CES 2012 to regain U.S. market share?
31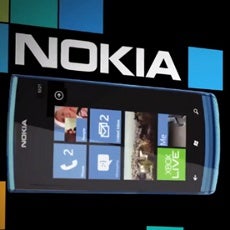 Nokia hasn't been doing particularly well as of late. And while this statement is true for the company's performance worldwide, wait till you see its statistics in the U.S! According to the latest survey from comScore, Symbian smartphones constitute the shameful 1.5% of the U.S. smartphone market.
But things weren't always like that, you know. Back in 2002, when the manufacturer was under the guidance of Jorma Ollila as CEO, Nokia controlled a spectacular 35% share of the phone market! That's as much as Nokia has had in the U.S., so it wasn't always a stranger to the U.S. customer. But what has happened since then? What has caused such a drastic decline for the largest phone maker?
The biggest reason can be associated with the launch of the iPhone in 2007. That was the moment when Nokia suddenly lost its appeal and was no longer viewed as the premium handset manufacturer of the world. Of course, the iPhone wasn't the real reason for Nokia's consequent slump. It was the company's stubbornness and refusal to adapt to the new trends. It wanted to continue on its established course, without acknowledging the fact that there is innovation happening elsewhere in the industry – innovation capable of redefining the users' perception of smartphones.
Well, the iPhone has always been available globally, and Nokia's certainly doing better anywhere else in the world than in the States. Apparently, there's something else at play here. We should add two more reasons for this situation – the manufacturer's poor U.S. portfolio and the fact that its main business comes from developing markets.
When you look at the latest Nokia phones offered by a U.S. carrier, it becomes evident that it hasn't had much chance for a breakthrough. Right now, it is only T-Mobile that is offering Nokia devices, and these are the
Nokia X2-01
and the
Nokia 1616
. We needn't explain that these are sub-entry-level featurephones. The products in recent past weren't much better as well. Ever heard of the
T-Mobile 5230 Nuron
, or the
AT&T C3
, or the
Verizon 7705 Twist
... See? Nokia has been trying to play the same game in the U.S. as the one it's playing in India, for example, and that's why things don't work out for it.
Getting back on the right track
Since the Finnish giant has recently made some radical changes in both its management and product strategy, we wonder if this will help it regain some of those lost positions. The first fruits bearing features of this recent shift have already launched in Europe – the WP-powered Lumia 800 and Lumia 710, but it seems that at least for now, they aren't the smash-hits Nokia hoped for.
Nokia Lumia 710
on January 11, and believe it or not, the Lumia 710 might be able to outshine many of the other smartphones available through the carrier due to its very aggressive price of only $49.99 with contract. For that amount, you're getting a 1.4GHz processor, 3.7" screen and a 5MP camera with 720p video recording. Doesn't sound like a bad deal to us, especially when you keep in mind that some inferior phones like the myTouch Q are available for $79.99 right now.
Nokia has always targeted the mass market, and this launch only reaffirms this approach. However, with phones like the Lumia 710, the manufacturer is playing a completely different game now, by actually offering a handset which can compete with the Android pack. Previously, there weren't many people who would choose to side with the S60-based Nuron, for example, as it could neither compete in the apps department, nor it anything else – even the entry-level Androids delivered a better user experience. Now, things are different, as the Lumia 710 can match, and oftentimes even best its competition in that very same aspect.
It's as clear as day, however, that a mass-market product like the 710 will not be enough to reestablish Nokia's brand on North American soil. The Finns are also in dire need of a hit product – one that can go head-to-head with the beasts out there. The kind of product that will not only sell well, but will also steal the audiences attention, so that people start talking about Nokia again.
Nokia Ace
(aka Nokia 900), which is said to be an AT&T-bound Windows Phone smartphone with some impressive specs, including support for LTE. But that's the optimistic scenario. The slightly more realistic one involves the
Nokia Lumia 800, designed for AT&T
or maybe even
Verizon
, complete with LTE. Although not as pumped-up as some top-of-the-line Android powerhouses, the Lumia 800 can still prove to be a very good, highly-capable smartphone for the not so geeky user, if the price is as alluring as the one of the Lumia 710 for T-Mobile.
All in all, conquering the U.S. market will be a very, very bumpy ride for Nokia. It's certainly not mission impossible, though, so why not give it a try. By now, the Finns have discovered that their brand appeal is fading away as they are becoming more and more of a third-world phone manufacturer. They need to regain their lost positions in the U.S. if they want to make headlines again. For the purpose, Nokia will need some hit products and great marketing. No one can be 100% sure if a product is going to become a hit prior to launch. It's not all about the specs, and it's not all about the looks – it's the overall quality of the combination of all important device aspects, like its appearance, specs, software, performance... And even when you have finally nailed it, everything can turn into one big flop if you give the thumbs up to the wrong ad campaign (the Palm Pre is the
"brightest" example
in this respect). At least resources won't be a problem in this case, unlike with the Pre.
One thing is certain – this year's CES will be one of the most important ones for Nokia. The company is preparing something new for the U.S. crowd, but let's hope that it's something good, as Espoo doesn't have too many shots left.
What do you say, U.S. users - are you willing to welcome Nokia as a new big-time player in mobile, or you don't really believe that Stephen Elop and company will be able to unleash a product which is that cool?