Nokia solidifies its patent case against Apple, adds 13 insults more
6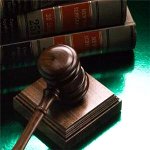 Nokia just sent us a press release that it is extending the
patent infringement case against Apple
, which started not long ago. The Finns are filing 13 more issues, for a grand total of 37 ways Apple has insulted its honest and hard-working patent lawyers. From the presser:
"
These actions add 13 further Nokia patents to the 24 already asserted against Apple in the US International Trade Commission and the Delaware and Wisconsin Federal courts,"
said Paul Melin, vice president, Intellectual Property at Nokia.
"The Nokia inventions protected by these patents include several which enable compelling user experiences. For example, using a wiping gesture on a touch screen to navigate content, or enabling access to constantly changing services with an on-device app store, both filed more than ten years before the launch of the iPhone...
During the last two decades, Nokia has invested approximately EUR 40 billion in research and development and built one of the wireless industry's strongest and broadest IPR portfolios, with around 11,000 patent families. Nokia is a world leader in the development of handheld device and mobile communications technologies, which is also demonstrated by Nokia's strong patent position.
"
The filings in the
UK, Germany and Netherlands
cover Nokia patents related to touch user interface, on-device app stores, signal noise suppression, antenna structures, messaging functionality, chipsets, modulator structures, caller ID, data card functionality, display illumination and the integration of multiple radios.
If you can't beat them, sue them, has been
the mantra of cell phone companies lately
, and most of the darts are being thrown at Apple, which disrupted the whole industry in 2007, and
usurped half the profits in it
for just three short years. The introduction of the iPhone, and then Android a year later, had the most negative impact on Nokia, which until 2007 was the undisputed king, raking in more than 60% of the operating profit up for grabs in the mobile industry.
We know that the whole story is meant to get some money from Apple's $40 billion war chest, or end up in some sort of
cross-licensing agreements
giving Nokia access to Apple's know-how. We also know that it was the Apple UI guy who wowed Steve Jobs when demonstrating what the department can do on tablet touchscreens, and this resulted in Apple's CEO shelving the tablet plans, since he thought the technology will look brilliant in a phone.
Still, if some of those touchscreen UI ideas or the other bits, have been coming from Nokia's research labs, the company is entitled to some compensation. For the failure to implement them in reality, it was already punished enough with diminishing profits and market share. One thing is for sure - the patent litigators working on the case have already inked the deals for their second vacation homes.
source: Nokia