Nokia rushing to kill Symbian, readying Nokia N8 successor as the last device?
23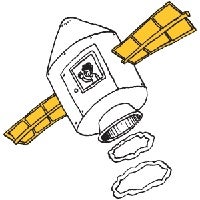 After Nokia admitted it can't meet the 150 million target it set for sales of its
"burning"
Symbian platform last quarter, now it seems to admit the fire is burning hotter and Nokia might be forced to not quietly retreat, but quickly jump off that platform. The Finnish company is said to have
cancelled development of all Symbian phones
, except for one, according to a scoop by British publication The Register.
That one model, though, is a special one, possibly just as the Nokia N9 was special for MeeGo. For Symbian, though, this would be a
Nokia N8 successor
with a top notch camera. Older models will receive the Nokia Belle update, but this will be it for Symbian, according to the scoop.
"So if the fat lady isn't yet singing for Symbian, she has taken a deep breath,"
the Register summarizes poetically.
ST-Ericsson hinted about Nokia's move, giving us another reason to believe in the veracity of this rumor. The company projected a
"very significant decline"
in its net sales due to
"reduction, in the short term, of new product sales with one of our largest customers."
Needless to say, that large customer is most likely to be Nokia.
Interestingly, Symbian still accounted for the overwhelming majority of Nokia's 19.6 million smartphones sold in Q4 2011. The company didn't release an exact figure for its Nokia Lumia Windows Phone-based phones for the period, but it said it did sell
"well over a million"
up until now. The Nokia N9 running on MeeGo is also not a best seller, but
could be selling just as well as the Lumia lineup
, so that leaves Symbian as the platform keeping the Finns afloat.