Nokia reports 5% loss from the handset business in Q1, smartphone ASP up thanks to Lumias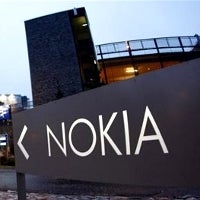 Nokia just sent us its interim Q1 report, and it shows 5.2% loss in the January-March period from its Devices&Services business, which is the one accounting for Nokia's phones. These are the IFRS results, which include special items and intangible assets amortization, otherwise the non-IFRS loss is 3%.
In the previous quarter - Q4 of 2011 - Nokia eked out
3.4
% profit from its phones division, and year-on-year the profit decline is more than 15%, since Nokia reported 10.4% profit in Q1 of 2011. The company sold 82.7 million phones in total, and we are eagerly awaiting Samsung's final quarterly to see if it managed to become the world's largest mobile phone manufacturer.
The results were mainly due to
diminishing sales across most regions
, especially in China and Europe, where cost pressures from the competition (we are guessing cheap Android handsets) brought down the average selling price. Actually the only region which saw a 20% increase in sales volume compared to Q4, was the neglected by Nokia until recently North America, thanks to the launch of the
Lumia 710 on T-Mobile
.
Nokia just started selling
Windows Phone Tango-laden handsets in Asia
, and the
Lumia 900
flagship on AT&T, so the results for its Windows Phone handsets should improve this quarter, while the Symbian portfolio would likely continue to decline in Q2. Nokia's forecast for this quarter is a comparable amount of loss at about 3% of sales for the April-June period.
Nokia's comments on the increasing shift towards Windows Phone handsets in its portfolio are positive:
The year-on-year decline in our Smart Devices ASP in the first quarter 2012 was driven primarily by price erosion due to the competitive environment and a higher proportion of sales of lower priced Symbian devices. This was partially offset by sales of Nokia Lumia devices at an ASP of approximately EUR 220, as well as a positive impact related to deferred revenue on services sold in combination with our devices. Sequentially, the slight increase in our Smart Devices ASP in the first quarter 2012 was driven primarily by a positive mix shift towards the sales of Nokia Lumia devices...
The biggest drag on Nokia's financials continues to be the NSN joint venture, which accounts for about a billion of its
1.3
billion Euro IFRS loss in the quarter. The bulk of this is 772 million Euro restructuring charge, like layoff payouts and downsizing, so next quarters Nokia is unlikely to be affected as negatively by its Nokia Siemens Networks participation. At the end of March Nokia had EUR 4.87 billion ($6.39 billion) in cash.