Nokia releases fourth quarter earnings; report shows drop in Lumia sales
73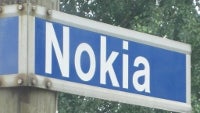 Nokia released its fourth quarter earnings on Thursday, and the numbers show a pretty sharp decline in handset sales. Sequentially, the drop was 5%, but year-over-year, the Finnish manufacturer reported a steep 33% decline in phone sales. Smartphone sales dropped from 8.8 million in the third quarter, to 8.2 million for the three months ending in December. The scary thing for Nokia is that the fourth quarter included the Christmas holiday season.
If there is good news for Nokia, it is that soon this won't be their problem. The company will soon close on its deal with Microsoft, which means the software giant will soon have the headache of turning around Nokia's handset business. The year-over-year decline in smartphone sales was the second for Nokia since launching the Lumia line
Nokia is responsible for 90% of Windows Phone sales, but the numbers show that the platform is still trailing the iOS and Android duopoly by a huge margin despite the sense that Windows Phone is picking up some momentum. Consider this telling statistic, courtesy of telecom analyst Benedict Evans. Since the launch in 2011 of the Nokia Lumia line, the company has sold 44 million handsets, less than the amount of iPhones sold by Apple last quarter. And more Android units are sold every three weeks than the total number of Lumia handsets sold since inception.
After the deal closes, Nokia will be left with a digital mapping company, a network equipment company, and a number of patents that it will manage. The network infrastructure group, which will comprise the biggest part of the new Nokia, saw sales drop 22% over 2013 as it exited non-core contracts and operations. The division did show a small €15 million profit ($20 million USD), compared with a net loss of €1.4bn ($1.91 billion USD) in 2012. But that huge loss was due to a huge restructuring undertaken in 2012.
For the fourth quarter, Nokia made a profit of $248 million USD or 6 cents a share, compared to the year earlier $402.4 million profit, or 8 cents a share. Revenue, at $4.7 billion, was not only down 21% from 2012, it was well below street estimates of $6.9 billion.
source: Nokia via
FinancialTimes