Nokia outsources Symbian support which will continue until 2016
8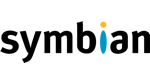 It looks like Symbian may have a more drawn out death than we have been led to believe. We have known that Nokia plans to
shift focus
from Symbian to Windows Phone 7, but Nokia had also been fairly active in building the buzz around Symbian recently with the release of OS
update Belle
, and the announcement of
Microsoft Office Apps
for the platform. But, it seems that Nokia no longer wants the responsibility of upkeep on Symbian and has outsourced the platform.
This past Friday, Nokia finalized the agreement to outsource Symbian software development and support activities to global management consulting, technology services and outsourcing company, Accenture. Accenture will continue to support Symbian until at least 2016, theoretically giving the platform a longer lifespan than many expected. As part of the deal, Nokia transferred 2,300 employees from China, Finland, India, the United Kingdom and the United States to Accenture to continue working on Symbian. This is definitely good news after Nokia had announced a "
realignment
" of the workforce, which could amount to cuts of around 3,500 jobs.
While this move gives a bit more stability to Symbian, we'll have to wait and see just how much support Accenture gives.