Nokia is halting all future Symbian & feature phone efforts in the US; moving to WP7
22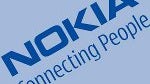 There is absolutely no questioning it, but the US market has never been kind to any of Nokia's offerings with
Symbian
and
S40
, and rightfully so, it doesn't surprise us that they're planning to move forward with
Windows Phone 7
in mind.
In an interview with All Things D, Nokia's President of US Operations,
Chris Weber
, mentioned that "When we launch Windows Phones we will essentially be out of the Symbian business, the S40 business, etc." Come to think of it, there have been few notable Nokia handsets selling at subsidized prices with the four major carriers. Instead, we generally find most of Nokia's presence in the US within the prepaid portions of the major carriers.
And in all honesty, none of them were even remotely close to competing on the same level as its rivals in the US. In fact, it seems that the Nokia Astound for T-Mobile was one of the last ditch efforts to see if they're capable of
establishing some sort of grasp in the US
, but sadly enough, it failed to spark any interest.
Fortunately, their commitment to Windows Phone 7 will be monumental not only for then, but Microsoft as well. Needless to say, their handsets will be graced with all the usual subsidies from carriers and a marketing campaign that's sure to follow accordingly. Obviously, it's the starting point for a successful venture, but we'll be watching closely to see how things pan out in the end.
source:
All Things D
via
Engadget