Nokia in talks with Verizon, might launch CDMA handsets
4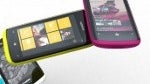 Nokia's Windows Phone plans have beenthe hot topic of the last couple of days and Stephen Elop wastrending on Twitter for quite a while. Deservedly so as the dealshook the industry and now Nokia's CEO confirmed even moreinteresting details about its U.S. plans - the Finns are in talkswith Verizon over a possible CDMA device for Big Red, Elop said in aninterview for SlashGear. But it is not only Verizon that Nokia is negotiating with – the company has been in talks with all of the major U.S.carriers.
Nokia has been accused of having poorrelationship with U.S. carriers, but Elop denied those accusationsand shed some light on the failed launch of the Nokia X7:
"We don't have bad relationshipswith carriers, we spoke throughout this process with them. … Wehave an obligation to put competitive products into the marketplace –we had a Symbian device which co-operatively we had worked with theAT&T folks. … [AT&T] didn't think it was competitive,relative to iPhone and Android; the indication from them was "you'renot going to get a lot of love, sorry" so we faced the decision, dowe throw money at this or do we rethink?"
Reports varied about which company wasbehind the cancelled deal, but this statement leaves no doubt aboutAT&T's opinion on the competitiveness of the Nokia X7 and Symbian.
source: SlashGear
Recommended Stories