Nokia halts HERE maps development for Windows Phone, iPhone app arriving soon (updated)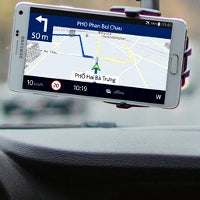 UPDATE
: The folks from Nokia
issued a clarification
that they will continue ensuring that the HERE maps app is compatible with future versions of Microsoft's OS: "
We have noticed some discussions in the blogosphere about HERE on Windows Phone. We want to clarify that we are committed to providing great products and consumer experiences for Windows based phones. We will continue to support our HERE apps to ensure that they will be compatible with future versions of Windows.
"
One of the big advantages of Microsoft's Windows Phones would be no more, it seems, as Nokia said it will stop developing its HERE Maps suite for the Lumia handsets. The free offline voice-guided navigation was
released as a dedicated app in the Play Store recently
, and has amassed millions of downloads since. This should come as no surprise, since, unlike Google Maps, it lets you store country or regional maps on the device itself, instead of constantly relying on an Internet connection.
Originally Nokia planned to
release HERE Maps for iOS by the end of the year
, but is still polishing the app for now, and it will be gracing your iPhone or iPad early in 2015 instead. As for Windows Phone development, this one will be halted, said Udo Szabo, head of the HERE mobile development unit at Nokia. "
Now we are developing applications on the basis of a realistic market
," Szabo mentioned. Microsoft will still pay Nokia licensing fees for using HERE Maps on its cell phones, but will continue the app development itself on its own, it seems.