Nokia exec says Google-Motorola deal won't end Android lawsuits
28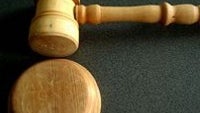 Android has been hit hard with patents from all sides and when it announced its decision to acquire Motorola Mobility, it almost seemed like that's the only thing Google could do to protect Android. The move was officially greeted by phone makers like Samsung, LG and HTC, but a
Nokia executive said he doubts
that the patent portfolio of Motorola would help Android.
"There are tens of patent lawsuits ongoing against Android. As we have understood, (Google) acquiring Motorola won't solve any of them,"
Nokia's intellectual property Senior Vice President Paul Melin said in an interview for Finnish magazine Talouselama.
Google and manufacturers using its platform have faced lawsuits from Apple and Microsoft, with HTC reportedly
paying $5 per Android handset to Microsoft.
At the same time, license aggregator Mosaid said it is
taking over more than 2,000 Nokia patents
related to 2G, 3G and 4G connectivity and will manage them for a third of the revenue. It's not exactly acquiring them as Mosaid states that it will fund it from
"future licensing and enforcement revenues."
This could turn out to be big looking at the previous $4.5 billion acquisition of Nortel patents by a consortium of companies led by Apple. The 2,000 patents are not part of the Nokia Apple license settlement, a Nokia spokesman confirmed, but couldn't say whether they are involved in other filings due to confidentiality. Nokia holds some 30,000 patents in its portfolio.