Nokia offloading intellectual property to the patent troll Mosaid, to collect two thirds of the racket
14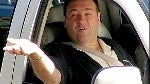 Nokia is going Tony Soprano on the mobile industry by
releasing 2000 of its wireless patents to the patent troll company Mosaid
, and will collect 66% of the proceeds the Canadians manage to squeeze from litigation.
Mosaid already has experience with IT lawsuits against Dell, HTC, Sony Ericsson, RIM, Huawei, Wistron, ASUS, Lexmark, Canon and Intel, among others. Nokia has likely chosen it precisely on account of those valuable skills, and probably encouraged by its own win against Apple, which resulted in
more than half a billion dollars settlement
, plus ongoing royalties from each iPhone Cupertino makes.
If anyone has the moral right to sue for wireless patent infringement it must be Nokia and Motorola, which basically created the mobile industry. Granted, they slacked and became bloated and complacent, but
Apple's disruption
has certainly been a wake-up call. They will probably never become what they were again, but some patent-related income should go a long way while they are restructuring and preparing for existence in a different world of mobile.
via
TNW