Nokia ditches Ovi branding, rebrands services to Nokia
4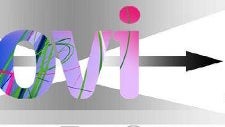 Nokia announced that it will ditch its Ovi brand name in favor of Nokia earlier today. The rumor about the move has been making rounds in the Internet for nearly two weeks, but now it's official –
all Nokia services will be rebranded from Ovi to Nokia
, in an attempt to unify brand identity and strengthen recognition: "By centralizing our services identity under one brand, not two, we will reinforce the powerful master brand of Nokia and unify our brand architecture," Nokia's Chief Marketing Officer Jerri DeVard said on Nokia Conversations, the company's official blog.
Nokia won't waste much time for the
transition
from Ovi to Nokia and plans to
start it this July and finish the process by the end of 2012
. "The reasons for this decision include the fact that Nokia is a well-known and highly-loved brand the world over. Our mobile experiences are tightly integrated with our devices," DeVard added.
Nokia launched its Ovi web services in 2008 in an attempt to build an integrated environment for its smartphone users, but now as the company has announced its intention to migrate to Windows Phone 7, many of the services might lose their identity. Ovi Maps for once was announced to transition under the WP7 umbrella as the engine running Redmond's Bing Maps, which hinted at some possibility that Nokia could move away from the Ovi brand. But could this be part of an upcoming change of gigantic proportions? Rumors note that
Nokia might sell its mobile unit to Microsoft
, so stay tuned.
source:
Nokia Conversations
Recommended Stories