Nokia concludes ethics probe into Lumia fake video and photos
23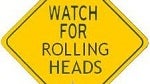 "Poor judgment" is to blame with the marketing built around the Lumia. You may remember just as Nokia was going to unveil their two new smartphones, the
Lumia 820
and
Lumia 920
, the internet began to swell with queries about the marketing video (and later photos) for the Lumia 920. Specifically, what was that
big device in the background riding in a van next to that beautiful woman riding a bike
(see video below)?
Nokia
promptly apologized and explained
their intention, which included actual video shot with the Lumia 920. Damage done to their widely anticipated presentation of the new Lumias, it was then announced that Nokia would
begin an ethical inquiry to "understand what happened."
In a written statement, Nokia concluded from their internal investigation that "poor judgment was exercised in the use of the [marketing] materials." It was stated that "appropriate action" was taken, but no details were given.
We have since seen plenty of
evidence that the camera on the Lumia 920 is quite capable
, the rest of the specs are appear to be up to the task, and
carrier support is looking good
.
Now, all we need is confirmed pricing and availability and we will be off to the races as all the hot new devices come to market in time for the holidays.
source:
The Wall Street Journal
Video that started it all...
Real video...