Nokia starting an ethics report to "understand what happened" with Lumia 920 camera marketing fiasco
99+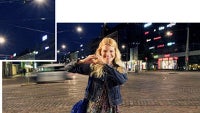 You can't have missed it - Nokia unveiled its brand new Windows Phone 8 Lumia smartphones last week amidst high hopes and a feeling that this launch is one of the company's last chances to remain relevant. The Nokia Lumia 920 was unveiled as the flagship claiming to have the best camera a smartphone has seen. Nokia's PR team had previously released a video about optical image stabilization and that was explained to be one of the key features of the handset.
Then, it turned out that the video - widely thought to be a demonstration of the phone's capabilities - is
nothing more than a simulation
, shot on a professional camera. Not only that, some of the images Nokia showed to demonstrate the low light capabilities of the
Lumia 920's camera turned out to be fake
as well.
Nokia swiftly apologized
laying the blame on
"confusion."
It explained that misleading everyone into thinking the video was original was not actually intentional.
And now Nokia is launching an internal investigation to "understand what happened" to lead to such a gigantic blunder.
"What we understand to date is that it was nobody's intention to mislead, but there was poor judgment in the decision not to use a disclaimer,"
Susan Sheehan, a Nokia spokeswoman said, but did not name the company behind the video. Nokia is now
"quickly, fairly and privately"
taking care of that situation.
But with all those excuses, one thing suffered most - people's trust in Nokia. And that's something that's hard to regain in a market as aggressive as the mobile one.
source:
Bloomberg