Carrier support for Windows Phone 8 is strong
44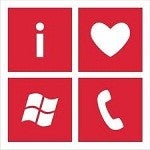 It is not just sympathetic support for Nokia, US carriers are voicing excitement over the upcoming Microsoft Windows Phone 8 release. At a Mobile Future Forward conference in Seattle, The Motley Fool reports that carrier executives were "falling over themselves" to express support for the new generation of Windows Phone.
AT&T's Glen Lurie, who gets to test out all new devices before they are offered to customers, said, "I'm bullish on Windows 8…it's hard to bet against a tablet that does what your PC and desktop will do." Sprint's president of network operations, Steve Elfman agreed while noting that adaptation will need to be broad in order for Windows Phone 8 to be a viable competitor to the iPhone and Android devices.
Verizon already openly voiced their support for Windows Phone 8, confirming they had an agreement with Nokia and that
the carrier would have more than one Windows Phone 8 device available
. T-Mobile USA's VP, Brad Duea, apparently at a loss for words said, "It's exciting."
The carriers are excited about Windows Phone 8 because of it appears the platform overall will actually be able to effectively compete in the market with Android and Apple's iPhone. More than that, the carriers want a viable, large third platform in the game because such competition helps to keep costs contained. Think about how much money a carrier shells out to have an iPhone in stock now, then imagine what Apple's prices would be if not for Google and its Android operating system.
It will be interesting to see how much marketing the carriers throw behind Windows Phone 8 when it debuts in the next several weeks. Of course, we cannot wait to get our hands on all the new devices lining up in the queue as well.
source:
The Motley Fool