Nokia already preparing its first Windows 8 tablet?
12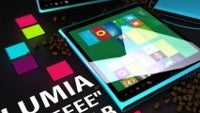 Nokia's first Windows 8 tablet
is allegedly already in the works as the Russian head office of the company has received documents about the upcoming tablet, according to Russian tech blogger and Nokia insider Eldar Murtazin.
This strongly hints that the tablet is either already in the works, or the company is about to start developing it, but what's interesting is that Murtazin confirms that Nokia won't get any kind of
exclusivity
with Windows 8. Nothing too surprising as Microsoft has previously said that its platform will remain neutral to phone makers, but this definitely helps illuminate the future Windows 8 landscape.
"Nokia russian hq received yesterday docs about first win8 tablet from company. Funny fact that in paper mentions - Nokia wont be unique :-)"
Murtazin's exact tweet reads.
We expect more details about the Nokia Windows 8 tablet to surface soon, given that Murtazin was able to get the inside scoop about the device so early. Currently, though, there's nothing factual to cling to - just one
dreamy concept of a Lumia-like tablet
. Check it out, and stay tuned for more information in the near future.