Nokia Windows Phone sales projected at 3.8 million units in Q2 2012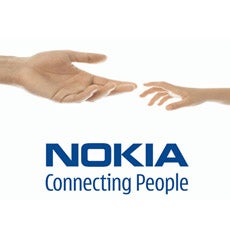 Nokia is riding the downward spiral and it's sliding quicker than any other company in the industry so far, but just how fast we'll learn on July 19th. That's the exact date when Nokia will reveal its quarterly financials and hopefully give us the details about its Lumia Windows Phone sales.
Analysts vary in their thoughts about Lumia sales in the three months from April to June, but on average, the number is expected to
fluctuate around the 3.8 million mark
. Now, to some that might seem even like too big of a number as the company is now almost exclusively focused on Windows Phone, but the launch of the affordable Nokia Lumia 610 in a lot of markets might help.
The handset is running on the latest Windows Phone version available, Mango, and this alone should give it a sizeable advantage over competing low-end Androids that are largely running on the dated Gingerbread.
Lumia 610
rather than the more refined Lumia 800 and 900 and the reason for that is that Microsoft recently announced that the two still very new handsets won't get Windows Phone 8.
This would turn a lot of users away from them as it's more reasonable to wait for the new WP8 devices, rather than get a device that will become outdated in a couple of months.
For Nokia, 2012 has been the toughest year. The three big credit ratings agencies cut
Nokia stock to "junk" status
, the company had to issue two profit warnings and cut its workforce. The only question is not whether this quarter will be bad, but just how bad.
So let's play the guessing game and hear your estimate for Nokia's Windows Phone sales in the second quarter of 2012. Will it be less or more than 3.8 million units? Why? Give us your best analysis and guesses in the comments below!
source:
Reuters