Moody's slashes Nokia's credit rating to junk
21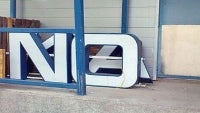 Moody's cut Nokia's credit rating to
"junk"
status right after the Finnish phone maker announced it's slashing 10,000 more jobs and expects loss to widen as Windows Phone sales devices are slow to get traction in sales and worries start to mount about how fast Nokia burns through its cash reserves. For Moody's, the drastic downsizing of Nokia's infrastructure indicates greater than expected problems at Espoo.
Moody's is the last of the Big Three credit rating agencies to downgrade Nokia to "junk," after Standard & Poor's and Fitch did the same nearly two months ago.
The credit agency now rates Nokia 'Ba1,' down from 'Baa3,' which speaks of significant credit risk. The downgrade also means that institutional investors like pension funds will turn their back on Nokia stock.
"Today's rating action reflects our view that Nokia's far-reaching restructuring plan... delineates a scale of earnings pressure and cash consumption that is larger than we had previously assumed," Wolfgang Draack, an analyst at Moody's explained the downgrade.
Additionally, over ten brokerages cut their price targets for Nokia shares. Nokia's shares have lost 74% of their value since the company unveiled it will adopt Windows Phone as its main software platform in February 2011.
At the same time, Moody's did see the restructuring as a necessary step for Nokia and praised the company's commitment to radical restructuring. It still however sees the future as uncertain, depending on the transition to Windows Phone and the success of Nokia's attempts to stabilize its feature phone sales.
Image courtesy of Junnu Lukkari.