Nokia Store to be replaced next year by the Opera Mobile Store on certain Nokia models
39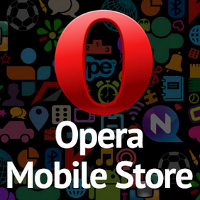 Now that Microsoft and Opera have shaken hands, we can tell you that starting next year, the Opera Mobile Store will be replacing the Nokia Store as the place to go for your app shopping on Nokia featurephones, Nokia's Symbian powered handsets, and the Nokia X. The latter runs on a forked version of Android.
The change will take place starting in the first quarter of 2015, when those with affected Nokia handsets will be redirected to the Opera Mobile Store where they will be given a chance to open an account with Opera. The migration from the Nokia Store to the Opera Mobile Store should be completed sometime in the first half of the year. Once that occurs, the Nokia Store will be shuttered.
The Opera Mobile Store currently features 300,000 apps and games, and handles millions of downloads daily. Once the Nokia Store closes and the migration is complete, the Opera Mobile Store will be the third largest app store globally, in terms of downloads. The store supports over 7500 devices, running the gamut from featurephone to smartphone.
Microsoft closed on its purchase of Nokia Devices and Services earlier this year, and the software giant
has started to remove all remnants of the Nokia name
from product lines that are now owned by it.
Thanks for the tip, Olga!
source:
GSMArena