Nokia Refocus finally available for all Nokia Lumias, running Windows Phone 8
13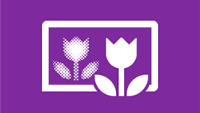 Nokia Refocus, a camera app that allows you to take a macro photo and adjust its focus later, is now available for all Nokia Lumia devices, which are running Windows Phone 8 with the Lumia Amber update.
The app was released several months ago, back in November
, for all Lumia smartphones that make use of the PureView imaging technology – the
Nokia Lumia 920
,
Lumia 925
,
Lumia 928
,
Lumia 1020
, and
Lumia 1520
.
But what can you do with Refocus, exactly?
Well, simply put, this nifty photography app captures a set of images with different focus points one after another. After these get merged together, you can manually choose the focal point of the final image. You can opt to focus on a foreground object and the background will automatically get blurred. Should you decide to create an emphasis on the background of the image, the objects in the front become softened. If you don't feel like experimenting, however, you can choose everything to remain focused.
"As we have seen with the great imaging apps like Nokia Camera before, lots of people have been asking for it and we responded. You spoke, we listened. Now anyone that owns a Lumia can enjoy the power and creativity of Nokia Refocus"
, claimed Jens Eggert, who is the Lead Program Manager of Nokia Refocus.
"To create a great Refocus image, move as close as possible to the object nearest you, get that in focus – between five and ten centimetres – and ensure you've got something defined in the background. The best advice, however, is experimentation. Just play, it's fun!"
It it important to say that the focus of the Refocus-taken images can be changed by anyone you've shared your creation with. You can show off your creations on Facebook, Twitter, and other social networks, however, you need to share them via Microsoft's OneDrive cloud storage service.
If you are sporting a Nokia Lumia with Windows Phone 8 and photograpy is your thing, the completely free Nokia Refocus app will most probably suit your liking – we recommend that you check it out.
Download: Nokia Refocus (
Windows Phone 8
)