Nokia Refocus app brings Lytro-like capabilities to PureView equipped models
16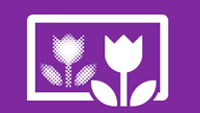 For the many Nokia Lumia owners who love photography, we have a developing story for you. All puns aside, the new
Nokia Refocus
app is live in the Windows Phone Store. The app will work with any Lumia model with a PureView camera that has received the Nokia Amber update.
With the Refocus app, users can set the focus for a picture after it has been taken. Nokia also has added other features such as Color Pop. This allows you to take a picture, remove the colors so that it is in grayscale, and then add the color back only in those places where you want color. It's an effect we've all seen in advertisements, music videos or movies. Another feature, All in focus, allows you to have the entire photo in focus which removes depth from your picture. Check out the example in the slideshow below.
Once you've used Refocus to change the focal point of your picture, does your edited composition sit in your phone to rot forever? No way. Whether your using a Wi-Fi or cellular connection, you can share your photographic masterpiece with all of your social media or email buddies. You need to have a Sky Drive account because the link to the picture that you send to your pals will allow them to manipulate your picture as well.
source:
NokiaRefocus
via
WMPowereuser