Nokia N9 could be available within a month, there is a whole designer dream behind it (video)
6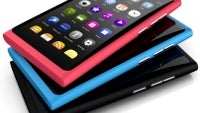 Remember late last year, when the Nokia Windows Phone adventure was still Microsoft's dream? The Nokia UI director, who is chiefly responsible for the Nokia N9, Marko Ahtisaari, then said:
"

You'll see couples in coffee shops who've been together 10-15 years both sat with their heads down, operating their devices. We need to give people their head up again. The ability to keep social interaction with the people that they're physically with. That means a better ability to use the devices single-handed and them requiring less of our attention for peripheral interactions. Notifications, for example, could be much improved so they require much less from us.





The second big influence for the most competitive devices will be the way they are able to harness the collective intelligence of their users... Smartphone users create a lot of

data

. We can use that data to make the devices more intelligent: for example, to avoid traffic jams and create alternative routes... But it's not just maps, as we have more sensors on the device we can answer almost any question. The research on collective intelligence says that it needs a large, independent, diverse group of people to solve problems – that's what we've got.", said Marko Ahtisaari last year. Have a look at his presentation video at the LeWeb 2010 conference, which pretty much sums up what we are seeing now in flesh and blood with the Nokia N9: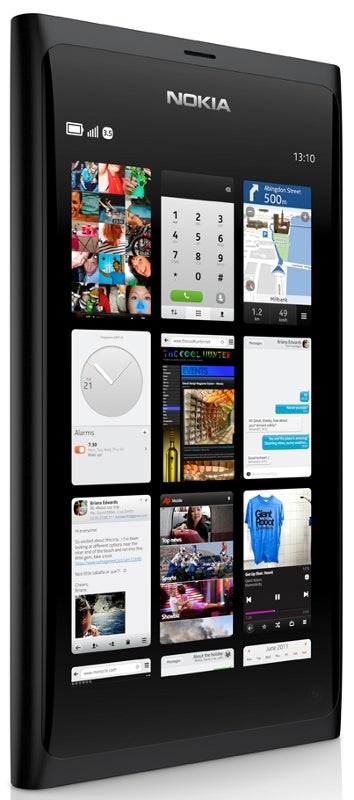 These remarks were made about MeeGo in the beginning of December last year, and fast forward six months and change, we have the Nokia N9 as a tangible example of the ideas above. We didn't pay attention at the time when he said

Nokia likes what Microsoft has done with Windows Phone 7

in terms of how unobtrusive the UI of the mobile OS is, and will bring similar features to MeeGo. We thought Nokia will take a similar approach, but not bet its future on WP7.
It's all in the history books now, but in the meantime you can watch an official video below about the making of the Nokia N9. The

polycarbonate unibody desing

makes it durable yet light, and since it's not metal, if you scratch it, it will still be the same color underneath. Then come the

tapered edges

, which, according to Marko Ahtisaari, need "

expensive robots

" to be manufactured, but give the Nokia N9 that distinctive design edge that so many smartphones need these days, in addition to the black, cyab and magenta colors it is available in.
"

The body flows seamlessly into the screen. The UI just floats on the surface of the product.

", he said. We can't agree more that this buttonless design is the way to go in any future smartphone - it gives you a 3.9" display in roughly the same footprint the iPhone 4 houses a 3.5" screen, with a lot of space dedicated to the home button. We've heard rumors that Apple is getting rid of it in next year's edition, but the Nokia N9 will stay as the

first completely buttonless touchscreen-only phone

in the front.
Pressing a button to get to the homescreen has been replaced with just

swiping the current app away

. As Nokia's UI chief puts it - in a doll house, you don't need to always enter through the front door to get to different rooms. Hopefully this new seamless interface can grab consumers' attention enough, since there will barely be an app ecosystem around it, except for a few efforts in the Ovi Store, which very soon will just be Nokia Store and merge with the Windows Phone Marketplace.
The Nokia N9 will be handed to developers right away, a source close to the company has clarified, and we should see wider availability within a month, which is very welcome. Knowing Nokia's flagship devices, it might not be cheap, but apparently that should be the price to pay if you want to be unique. Now have a look at Marko Ahtisaari's official presentation of the Nokia N9 design story below.