Nokia Lumia to illuminate London in a massive event on Nov 28th
6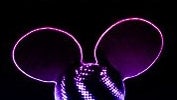 After
Microsoft went big on Harold Square
in Manhattan by transforming a building into Live Tiles and making the biggest Windows Phone out there, now Nokia plans to do something similar in the UK. A massive video mapping project aims to make the Lumia shine in London with sixteen projectors, 800 windows, 200 workmen, 3 D3 servers and an iconic skyscraper.
The event will be accompanied by music from DJ deadmau5, who will play an exclusive set on the background of
"amazing 4D animation."
Now, we only wish we knew better what exactly Nokia means by 4D, but we guess that the best way to learn is to be just physically there on Monday,
November 28th
when all this is happening.
But for the rest of us who are not living in London, a live stream will be available, so pretty much everyone can get to see the massive Nokia Lumia Live event. Will this help sales of the Lumia 800? What we know is that so far reports about the first Windows Phone have been ambiguous, and only the near future will tell.