Nokia Lumia 920 sensitive screen might be a battery hog the way Windows Phone manages touch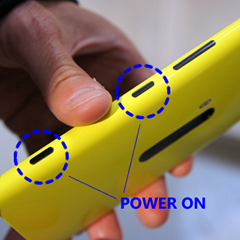 One of the most useful features in the
Nokia Lumia 920
, apart from the low-light camera, is the
ability to operate the screen with something other than your bare fingers
, which are not always bare when we get a call - on the ski lift, for example.
The guys over at JDB Pocketware are worried that this feature might cause unacceptable battery drain the way Windows Phone is structured right now. When you press the lock/power button or the dedicated camera key, and then touch on the screen, the standby sequence reboots each time, even if the proximity sensor tells it there is something very nearby.
Thus, if one of those keys gets inadvertently pressed while the Lumia 920 is in your pocket, the ultra-sensitive screen will keep getting touched, the standby sequence rebooted, and the phone will never be able to get into the frugal standby mode, thus draining the battery quickly.
The PocketShield makers even sent a letter to Nokia, detailing their concerns, asking for the Finns to look into this possibility, and set the proximity sensor not to power the screen if there is something nearby, if they haven't yet done so.
Is the super-sensitive Lumia 920 screen taking from your sleep at night, or do you think Nokia has thought QAed this and taken measures way before all of us started to worry?