Nokia Lumia 521 to go on sale next week at Walmart
3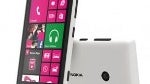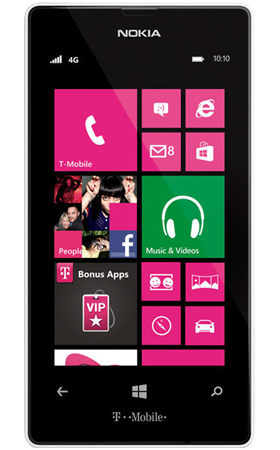 The Nokia Lumia 521 is coming to Walmart
Following a
successful run on the Home Shopping Network
during which it
sold out
, next on the schedule for the Nokia Lumia 521 is Walmart.The big box discounter is selling the Windows Phone powered model for $150 off-contract, starting next week. That means that for $150, you own the phone without being handcuffed to a specific carrier for two years. Instead, you would be paired with T-Mobile's $30 per month unlimited data and text plan. But because the phone is all yours, you can leave T-Mobile at any time.
Terry Myerson, head of the Windows Phone unit on Microsoft's campus, said that with Windows Phone competitive on price, the next goal is to use some form of
Microsoft Office
and the
Xbox
to make Windows Phone handsets either a more powerful work device, or an advanced toy. Noting that Windows Phone has a higher market share overseas, reaching 20% in some countries, Myerson said that carriers like AT&T and Verizon are hurting its chances of putting up numbers like that in the states. The two operators dominate wireless in the U.S. and the executive said that,
"AT&T and Verizon have been great partners. But where the market dynamics are different, and where the operators play a different role, we have done better."


The executive also denied reports that Microsoft is working on its own phone. "
Nokia's doing a great job
," he said. "
They really are receiving all of our go-to-market energy right now
."
"There is an opportunity for us to offer a very high quality device in the mainstream. That's where we've made progress in the last couple of months and it's a strategy we'll continue to explore in the United States."-Terry Myerson, head of the Windows Phone unit, at Microsoft's campus near Seattle last week.
source:
Reuters