Nokia Lumia 1020: Smartphone camera reinvented
65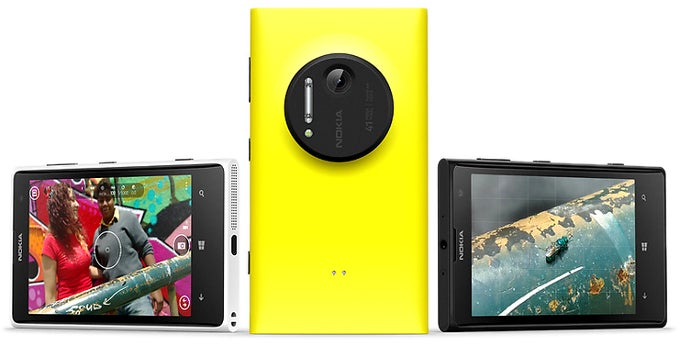 The
Nokia 808 PureView
introduced a revolutionary smartphone camera technology to the world, but it always felt like bringing this innovation to the market alongside a dead OS was largely a wasted effort. Everyone loved the powerful camera, but no one fancied the Symbian-powered smartphone, especially when the fate of Symbian was perfectly clear. Naturally, the first question that came to everyone's mind after seeing the 808 PureView was "
When are we going to see this camera on a Windows Phone handset?
". Well, guess what - the wait is over, as Nokia has finally introduced the
Lumia 1020
- the first Windows Phone smartphone equipped with Nokia's innovative 41 MP PureView camera!
This is your chance to learn all there is to learn about the Nokia Lumia 1020. What you'll find below is all the information you may wish to know about what's probably going to be the very best cameraphone this year. This time, however, Nokia's PureView-enabled smartphone isn't going to be a device for shutterbugs only. This time, those 41 megapixels are going to coexist with a contemporary operating system in Windows Phone 8, and while this may not be the default platform choice for smartphone aficionados these days, we can't admit that there's a lot of potential in those live tiles.
---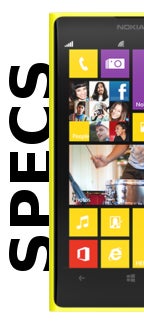 We can hardly see the Nokia Lumia 1020 becoming the people's champ when it comes to technical specifications, but you know what? That's perfectly OK with us, because we've noticed that the Windows Phone 8 OS doesn't need octa-core processors in order to perform smoothly. Here are some spec highlights for the Nokia Lumia 1020:
DISPLAY

: 4.5-inch, 768x1280 pixels, 334 ppi, AMOLED

BATTERY LIFE

: 13.3 hours 3G talk-time, 16 days stand-by

HARDWARE

: 1.5 GHz dual-core CPU, 2 GB RAM, 32 GB storage

CAMERA

: 41 MP, Xenon flash, F2.2 aperture, BSI sensor, 1080p camcorder

CONNECTIVITY

: LTE, HSPA+, Wi-Fi, Bluetooth 3.0, DLNA, NFC, A-GPS
---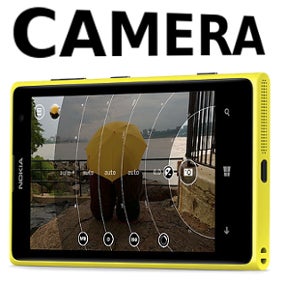 The 41 MP camera is the hallmark feature of the Nokia Lumia 1020, and we're telling you, folks, we can't wait to put our hands on this PureView shooter and compare it against the fearosome competition out there, including the
Samsung Galaxy S4
and
Apple iPhone 5
. While we wait, however, why don't you acquaint yourselves with this innovative, high-resolution camera that promises to redefine smartphone photography!
---

Nokia and AT&T, which is going to be
the exclusive provider of the Lumia 1020 in the US
, have been somewhat generous when it comes to availability and pricing info. The latest PureView smartphone should be available across markets in the US, Europe and China as soon as this quarter, with
AT&T shipping the Lumia 1020 on July 26
. Prior to that, the most impatient users who want to secure their handsets will be able to do so via a pre-order starting July 16.
While we're yet to learn about the Lumia 1020's price internationally, AT&T has already announced that it'll be offering Windows Phone's finest with
a premium price tag of $299.99
with a two-year contract, which is obviously a departure from the carrier's previous approach of positioning Nokia's Lumias at very aggressive price-points. During Nokia's unveiling of the Lumia 1020, the company's CEO, Stephen Elop, did note that the Lumia 1020 will be available through AT&T at first, suggesting that it might grace the line-ups of other US carriers later in the year.