Nokia Drive, Nokia Music and ESPN Sports: the attempt to bring exclusivity for Nokia Windows Phones
3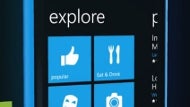 Nokia must have really been between the rock and the hard place when it
announced it will adopt Windows Phone as its primary mobile platform
. One of the justifications for the eye-popping decision back in February was pointed out as Android not offering ways for Nokia to differentiate its handsets among the sea of phones powered by the green robot.
Well, it's not that easy to differentiate in the Windows Phone ecosystem either - the chassis specs are predefined by Microsoft, and Redmond keeps a tight grip over the uniformity of the interface. Still, the Finns managed to pull ahead with some
exclusive features
that will be available only on Nokia Windows Phones.
The most potent addition is
Nokia Drive
, which is a full-fledged offline navigational system with free voice guidance, satellite and night views, similar to what the Symbian handsets offer. Apparently it works identically, but with Metro-ified interface. This has the potential to be huge for Nokia's Windows Phone handsets, since it offers detailed maps of almost every country around the globe, and voice-guided navigation in more than 100 of them, which you can use without being connected to the Internet.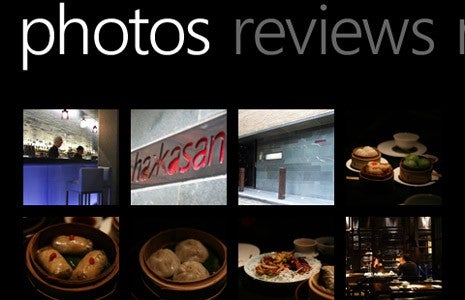 We were actually surprised that Nokia managed to pull that off, since on last count it said
overhauling the Bing Maps backend to be replaced with Nokia Maps will take a while
. The Finns have obviously come up with an intermittent solution, providing the free nav software as a
separate app in the Marketplace
, which will only work on Nokia Windows handsets. As for that
generous offer to provide free voice-guided sat nav to all Windows Phone manufacturers
, give it some time.
You can download the maps country by country or region by region for
offline usage
, and using them won't cost you a dime, both in software expenditures, and in data charges, since the app only uses the GPS receiver of the phone to navigate - it doesn't need Internet connection like Google Maps, for example. Couple that with
live traffic
in selected countries, millions of POIs with reviews, and detailed 3D maps in certain cities, and it suddenly becomes the unique feature on a Windows Phone, since it amounts to a lot of savings compared to paid apps, even if you are just cruising around one region.
Nokia has plans to enhance on the navigation front, and bring closer the real and virtual world with the
Live View augmented reality app
, which uses the rear camera for overlaying information about objects in front of your lens. You also get the
Public Transportation
app, where Nokia has embedded instant schedules for buses and trains in more than 450 cities around the world, which sounds pretty cool. Watch our own impression of Nokia Drive in New York city in the video below:
Next stop of the Windows Phone exclusivity train is Nokia Music, and, specifically, the
Mix Radio
feature. We can't agree more that it's a hassle to download and sync music, regardless if it's the iTunes or Zune software. Nokia takes the logging and syncing out of the equation, and Mix Radio works globally by streaming full-length tracks mixes to your handset, with hundreds of channels which are "locally relevant". Later in the year Nokia will issue an update, which will allow you to create
personalized channels
from a catalog containing millions of tracks. Furthermore, you can tap and hold on any mix and
download it for offline playback
. This sounds huge, and we have no idea how Nokia has managed to negotiate it with the labels, especially if you are able to download your own individual mixed tapes.
Another feature in the Nokia Music app is the
Gigfinder
, which lists live performances in your vicinity. Again with a software update by year-end, you will be receiving the ability to share and comment on the gigs you spot on the social networks, and to buy tickets directly from the handset.
Sounds hip and trendy, but a third pillar of Nokia's Windows Phone differentiation is also important for us damaged sports nuts that are often looking over the shoulder of an annoyed date to the big screen in the bar when the scores are on.
Nothing hip about that, so Nokia has teamed up for the
ESPN Sports Hub
to provide you stats, news, schedules and live scores from sporting events, plus you can even
pin your favorites
(team or league) on the Start screen Live Tile for a quick informative glance. This feature will certainly be appreciated here in the US, as it saves avoiding a bunch of apps to follow sports. Watch our hands-on of these exclusive features in the video below:
So, what do you think about Nokia Drive, Live View, Public Transportation, MixRadio, Gigfinder and ESPN Sports Hub - are these features enough to make Nokia Windows Phones stand out?