Nokia Cyan update is bricking some users' phones
35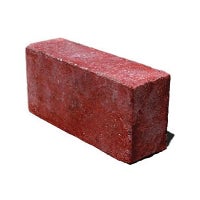 Those Windows Phone users running the Windows Phone 8.1 Preview for Developers, and BitLocker disk encryption, are having problems downloading the Nokia Cyan update, which includes Windows Phone 8.1. The result could be a bricked phone. Microsoft has suspended the update for those still using the developer preview, until the problem is fixed.
If you can't wait for a solution, Microsoft does have an idea. The software giant suggests that those with the developer preview, downgrade to commercial software first, before downloading Nokia Cyan. If it's too late and your phone has been bricked after an attempt to install the new OS build, you will need to use the Nokia Recovery Software Tool to "un-brick" your handset.
Keep in mind that it is only those with the Windows Phone 8.1 Preview for Developers using BitLocker, that are having the problem. If you're running Windows Phone 8 on your handset, waiting for Nokia Cyan to arrive just like any ordinary Joe, you shouldn't have a problem at all. This must be the Mobile God's idea of payback against those who were able to use the developer preview of Windows Phone 8.1 to brag about receiving Cortana before the update rolled out to others.
"We are currently investigating the issue. We have paused delivery of the update to customers using the Preview for Developers, and will resume once a fix is in place. Customers whose phones have been affected should use the Nokia Software Recovery Tool to return your Lumia to a normal commercial software state before downloading the Lumia Cyan update."-Microsoft
source:
WPCentral