Nokia CEO sets priorities straight: differentiate, differentiate, differentiate
11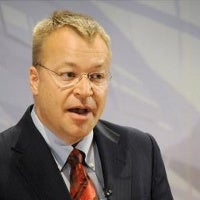 Android is too fragmented
- this opinion is no news in the mobile industry, but when it becomes officially acknowledged by Nokia CEO Stephen Elop, it becomes news. The chief executive said that's the thing Nokia wants to avoid at all costs with Windows Phone:
"We don't want fragmentation being introduced into Windows Phone because we are beginning to see how in a certain other eco-system that fragmentation becomes a problem,"
Elop said in an interview for Pocket-lint.
Elop who has changed the course of Nokia radically over the last year or so, says that
number one, two and three priorities
for the Finns are to differentiate themselves from Android and iOS. So far, though, we can speak more about Windows Phone being different than Android and iOS rather than pin-point Nokia for any big innovations within Microsoft's platform.
So how does the company exactly plan to stand out? Elop wasn't very specific but he did put the focus more on bringing existing Windows Phone features like the Live Tiles into light, rather than Nokia introducing new ones:
"The point is, we are educating consumers about the tiles, about that experience, because what is out there in the industry today, people are most familiar with is a grid of applications icons that don't do anything. They aren't used to things that are scrolling, that are alive, that are presenting information. So as we introduce them to that we are confident then that we will see some good momentum."
So far Nokia has added little of its own unique flavor to Windows Phone. The biggest addition is without a doubt its contribution in Maps with the free navigation it offers, but that's something other phone makers are also to benefit from. It's also working with media outlets like CNN and ESPN, and has brought its Mix Radio music application to Windows Phone. Do you feel like that's enough to really tell Nokia apart in the WP segment?