Nokia C1 image leaks, but does it have anything to do with reality?
21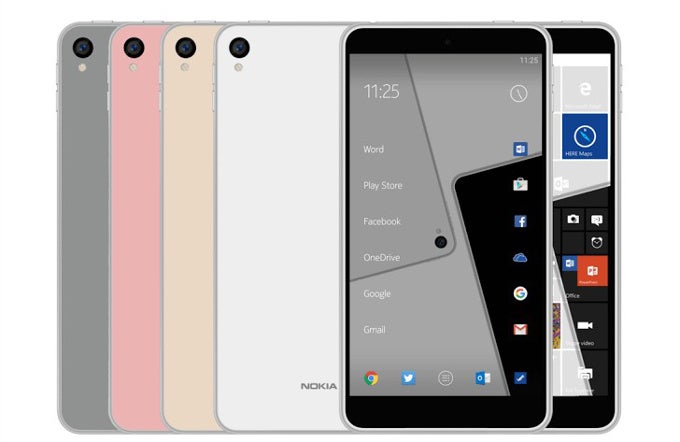 Nokia is planning a return in 2016, and it might be a thunderous one. An image of an alleged Nokia C1, a phone that is said to be the first one in Nokia's return as a phone maker, is making the rounds on Chinese Twitter equivalent Weibo.
Unfortunately, it's hard to tell whether this Nokia C1 leaked image has anything to do with reality and there are a couple of red flags to consider: first and foremost, it's the extremely weird positioning of the buttons with what looks like a power/lock key placed on the top right of the device, an awkward place that given the current size of smartphones would be impractical and not very likely. The volume keys are also weirdly pictured very high up and most importantly, they appear uncharacteristically tiny.
The image overall has a very artificial feel to it.
One image, many questions
Its most quoted revelation is in the two images of the screen: one showing an Android interface (with Nokia's Z Launcher on top) and the other - a Windows one, with the suggestion being that this alleged Nokia C1 will come with a choice between one of the two operating systems. The handset is also rumored to be made by Chinese Foxconn OEM.
Final verdict about this particular image? We're very doubtful it's the real thing, but rumors about two operating systems and the Foxconn manufacturer might be right. In any case, it will still likely be a long way until any Nokia smartphone actually arrives: Nokia executives have said that their contractual agreements with Microsoft forbid them from releasing a phone until late 2016.