Nokia Bandit phablet may be announced in September
52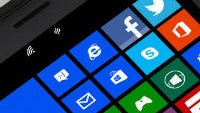 The last we had heard, Nokia was planning to release its phablet sometime in November, just in time for the holiday season. But, a new report is saying that the release date may be much sooner than that, and we could see the new device as soon as September. We don't know a lot about the device, which is said to be codenamed
Bandit
, other than that it has a 6-inch 1080p display and "at least a 20 megapixel camera".
A new report from
Reuters
says that Nokia may be planning to the phablet at an event in late September in New York City. If that announcement date window is accurate, it seems unlikely that the actual release would be later than mid-October. And really, that makes the most sense, because mid-October is looking like a big time for Windows.
Update:
Windows Phone Central has now confirmed with its sources that the Nokia Bandit will indeed feature a 6-inch 1080p display and a 20-megapixel camera forming a slight bump a la Nokia Lumia 925 on the back. The Bandit is also once again said to run on a quad-core chip and Windows Phone 8 with GDR3 update.
Mid-October will see the release of the
Windows 8.1 update
, and is expected to also see the
Windows Phone GDR3
update, which is needed for the platform to support 1080p displays, and
phablet sized
displays. The
Nokia Windows RT
tablet is also expected to release in the fall, but it is unclear when. Of course, none of that helps to shed light on what we may see at Nokia's planned event in
Moscow
at the end of this month.