Windows 8.1 will push out on October 17th
21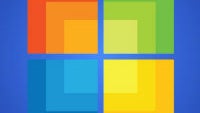 If you've been waiting patiently for the Windows Blue (aka Windows 8.1) update to come to your Windows 8 tablet, you still have a bit of a wait ahead of you, but at least there is a date to circle on your calendar for when to expect the update to be released. Microsoft has announced that Windows 8.1 will push out on October 17th.
The software update will be pushed out worldwide through the Windows Store starting at 7AM EST on October 17th. The update will be released to manufacturers on October 18th and should begin shipping on new devices then.
There are a number of changes coming to Windows 8.1 including the return of the Start menu button. There will also be options to boot straight to the desktop mode if that is your preference, better search options, more customization, and a brand new Windows Store app.