Alleged Windows Phone 8 GDR3 feature list leaked out
67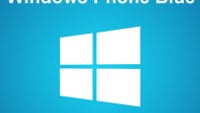 A reddit post from earlier today fromredditor I_SH*T_KARMA hasshed some light on some of the new features that are to come withGDR3 for Windows Phone 8 users. With a fairly positive track recordbehind, we're a tad more willing to trust these may actually make itin the final build.
We'reexpecting GDR3 to hit newer WP8-power devices first at some point inSeptember. That would be a definite change of pace, seeing as ithasn't been long since we first got wind of eligibledevices getting updated GDR2. A source for The Vergeclaims that this is because Microsoft wants the new goodies finalized"for a new large-screen Nokia device announcement". We can't helpbut feel that this has some connection with Nokia's"next major launch later this year" that CEO Elop mentionedduring the unveiling of the Nokia Lumia 1020
Solets get onto the good stuff:
"Sohere's what's coming in GDR3:
Orientation Lock
Driver Mode, will turn on automatically when you connect it via Bluetooth. Can reject phone calls / sms and send auto reply back
Ability to have 3 medium sized tiles in a row 1080p / new SoCs, which we knew for quite some time now
Otherfeatures that are currently being tested and are likely to be pushedto GDR3:
80%chance
Ability to actually close the apps via multi tasking
60%chance
Silent NFC (meaning no more constant confirmations for pairing something)

Pleasedon't ask for source, there is none.", the redditor claims.