Nokia's "most awaited phone" may not be the Nokia 9 after all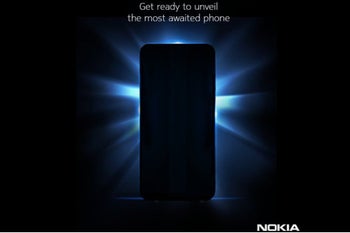 Last week, Nokia announced that it would be unveiling its "most awaited phone" on August 21, leading many to believe that the brand's
Nokia 9 flagship
may actually be on the horizon. According to new information, however, it appears the event may actually be related to a device that has already been announced: the
Nokia 6.1
Plus.
While many would argue that the brand's most anticipated smartphone is, in fact, its rumored flagship model, the brand's claim that its consumers "asked for it" does coincide with the
Nokia 6.1 Plus
. After all, the Finland-based brand's customers were pretty vocal earlier this year after the Nokia X6 was unveiled in China. In addition to this, it appears online retailer Flipkart may also play a major role in the Indian release of the smartphone after it reposted Nokia's teaser video on its own website. This backs up new rumors that suggest the retailer will offer the Nokia
6.1 Plus
exclusively via its website in the market.
On a separate note, it's worth noting that the event itself is also currently set to take place in India, a market that is known for the budget-consciousness of its consumers and a lack interest when it comes to premium offerings. Because of this, it wouldn't make business sense to unveil the Nokia 9 flagship in the market, especially with IFA just around the corner which would allow the brand to capture the attention of consumers that are willing to spend more money.
Aside from India, other regional Nokia accounts on social media have also teased the smartphone's arrival which suggests the announcement will precede a much wider release of the
Nokia 6
.1 Plus, not just one in India. Nevertheless, it's unclear at this point how
HMD Global
will choose to price its new offering and if the device will make its way to markets outside of Asia.